MISS DE LILLE
BECOMES A GUEST OF THE HÔTEL DE LILLE
ARTISTIC RESIDENCY OF MICHEL TREHET ARTIST AND PHOTOGRAPHER FOR THE HOTEL DE LILLE
The Hotel de Lille was born under the sign of artists and its rooms are dedicated to the creative personalities who have made their mark on the history of Saint-Germain des Prés. These writers, musicians, poets, and filmmakers are associated with a collection of photos and original objects and archives of a historical district that weaves the thread of creation.
Michel Tréhet, artist and photographer, was invited to take up an artistic residency inside and outside the walls of the hotel.
For the Hotel de Lille, he imagined Miss de Lille, a Parisian at heart, jubilant and cheeky, who takes us through her Maison de Lille and the district of Saint-Germain-des-Prés.
She travels and intertwines her casual and elegant allure throughout the hotel and its neighbourhood.
She settled down to live at 40 Rue de Lille and is happy to introduce you to the Parisian and Germanopratine art de vivre.
Michel Tréhet has taken up residence in our hotel to narrate a poetic and whimsical story in which he has carte blanche.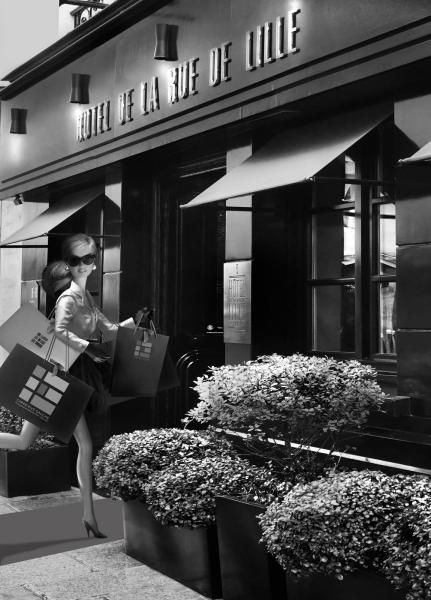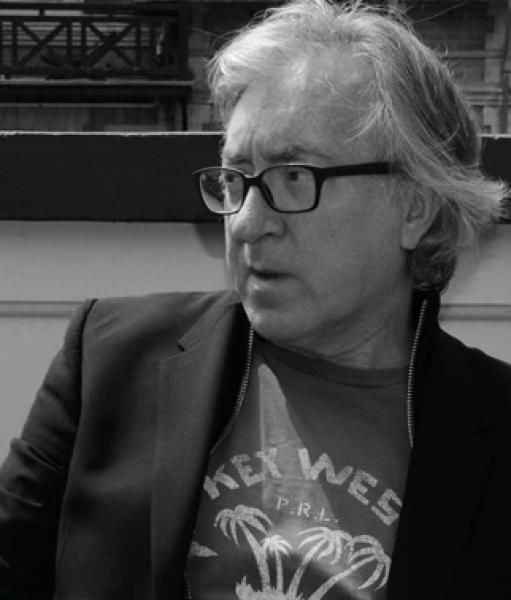 MICHEL TREHET ARTIST, PAINTER, ARTISTIC DIRECTOR AND PHOTOGRAPHER.
Graduated from the Ecole des Beaux Arts with a specialisation in Graphic Arts and Advertising.
He works as an art director in advertising alongside his career as a photographer. He signs creations for major brands such as Capgemini, Les Maisons du Voyage, Air France, Clarins, Perrier-Jouët and more.
A painter and photographer, his work is exhibited in various galleries and institutions in France and internationally from New York to Paris, Shanghai, Berlin, Deauville, Tokyo and Geneva.
Over the years, his world has evolved around a clean, graphic concept, a sober, composed style that tells a story, describes an emotion, a moment in life.
CONTACT
If you have any questions about the Miss de Lille collection, please contact us at