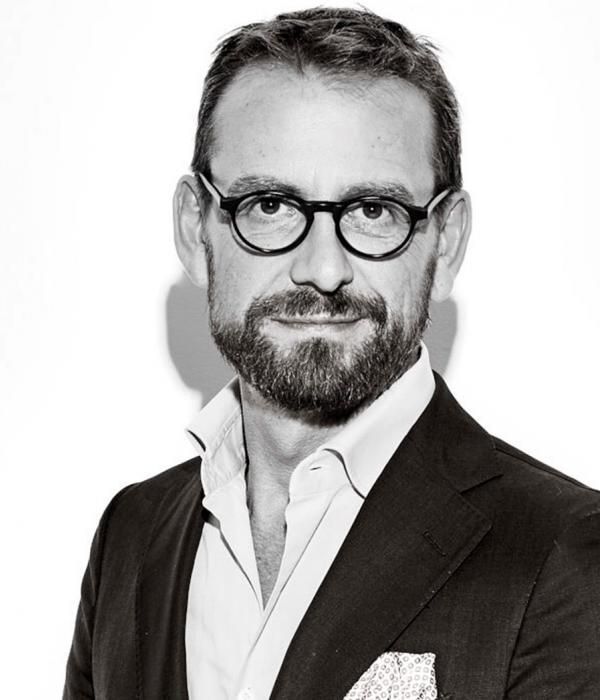 A Very Special Hotel | A Chat with Olivier Lempereur
Categories : Hotel, published on : 4/30/21
Exceptional places tend not to have any secrets from an interior designer. Especially when it's an interior designer who conceptualises and creates exceptional places in Paris, Brussels and elsewhere. One such is Olivier Lempereur, a creator who, it seems, is always on the move.
Every week, Olivier visits Paris, the city he loves so much. A demanding man, in love with beauty, he doesn't stay just anywhere. His choice of accommodation in Paris is the Hôtel de Lille, located in the heart of Saint-Germain-des-Prés, which he considers his 'home'. In this pied à terre he feels completely at ease.
Olivier saw this hotel from his window in the Rue de Beaune, where he formerly lived, and one day about a year ago, he stepped through the door. Here, the interior designer found the welcome and attention he was looking for; the kind of hospitality that would cushion the frenzy of his business trips even during a hectic period when project pressure was piling up on him. In ten months, he had to complete, among other things, albeit with the help of his team, all the interior architecture of a mansion in Neuilly so that it would be ready for Christmas.

Olivier Lempereur made no mistake in choosing the Hôtel de Lille as a base from which to supervise his construction sites - here an apartment on the quays and there a mansion in Neuilly - and organise his meetings with his privileged clients.
Giving light and a singular and personalised soul to his creations is the goal that Olivier Lempereur has successfully pursued since his beginnings at André Putman. It was there that he learned so much before establishing a reputation of his own under the watchful eye of his professional kindred spirits.
His talent is inspired by meetings and collaborations on international projects, whether with Philippe Starck - "a genius who at a glance lives and imagines the entire space from floor to ceiling", Zaha Hadid, Ron Arad or Marc Corbiau.
"Lempereur style" can be recognised at first glance. From places tucked under roofs to holiday homes, including collectors' apartments and the boutiques of Pierre Hermé and Frédéric Malle, the architect's touch is revealed in a mix of purity and cross-pollination. "Light is an essential element ... It is part of the structure and the balance of forms".
Light, so essential, forms a subtle interplay with shade, the wide-open sky and gardens brazenly flirt with more intimate places. For Olivier, everything is answered, everything is interconnected. "My desire is to bring my clients as far as possible into their project". In this, he is not alone. He surrounds himself with a team of expertly chosen talents, from artisans to art and design galleries, from antique dealers to landscapers of dream places.
"It's fascinating to conceptualise alongside talented people, entrepreneurs or artists, weaving with them their dream of home, their place to express themselves and their experiences of life", said Olivier Lempereur in the Gainsbourg room of the Hôtel de Lille where he comes to rest for one or a few nights, returning each time to comforting familiarity.
"The Hôtel de Lille is both a house and a district, with each room being a timeless bubble that invites you to travel. From here, you can bask in the glow of the Paris of beauty, walk to Saint Germain des Prés, the Tuileries, the quays, cross the Seine to reach the Right Bank, easily get to your appointments or just take inspiration from the magic of the 7th arrondissement." This was the district where, upon his arrival in Paris, having only just completed his studies, Olivier Lempereur miraculously found a small studio in the Rue de Bourgogne, near the National Assembly. Since then, he has returned again and again to stroll, to work… and to stay at the Hôtel de Lille, a warmly welcoming and refined place offering truly attentive service. Like Olivier Lempereur, all you have to do is step inside...

Olivier Lempereur's favourite places in the quarter:
Colombe de La Taille