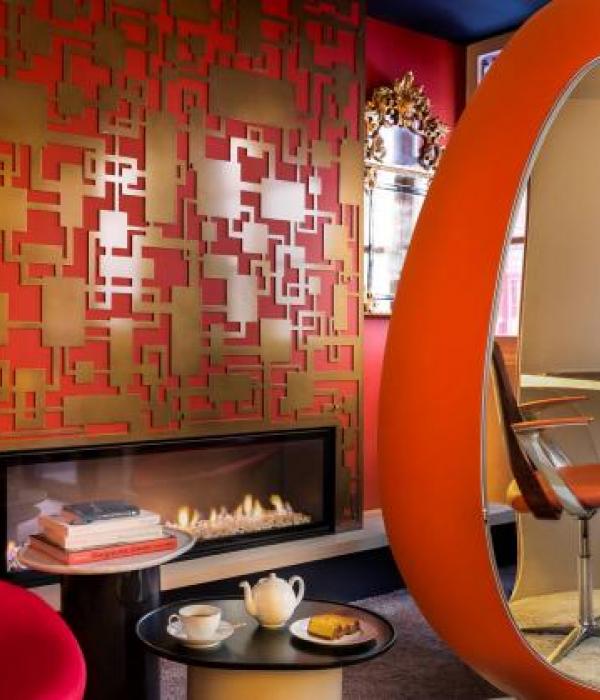 Hotel de Lille, In'Ove's nest for the D'Days
Categories : Hotel, published on : 4/28/17
For D'Days Festival (May 2nd to May 14th), Jean de Dreuille, passionate cabinetmaker and contemporary ambassador of the past, sets up its habitable egg In'Ove at Hotel de Lille from April 30th to June 3rd. Connected capsule and serenity space, In'Ove can transform into a completely isolated office space to favour calm and focus. Jean de Dreuille will present its creation at the hotel everyday from 5pm to 8pm for the duration of the festival (May 2nd to 14th).
And for the opening ceremony of the Carré Rive Gauche 40th anniversary (May 18th to the June 3rd), Hotel de Lille organises a special night on May 18th during which the egg will be covered by a golden plastic film and its interior animated by a statue.
The D'Days sneak in the Hotel de Lille

Witness of the vitality and creativity of Parisian design, from May 2nd to the 14th, takes place the 17th edition of the D'Days: the Parisian design festival. Hotel de Lille participates actively to the event by welcoming French cabinetmaker, Jean de Dreuille and it's habitable egg concept In'Ove, from April 30th to June 3rd. The festival offers other varied events: previously unveiled exhibitions at the Grand Palais and Musée des Arts Décoratifs, a sale of design objects at the BETC – Les Magasins Généraux or workshops and exchanges with designers to promote French and international design.
Main photo : Bruno Houdayer