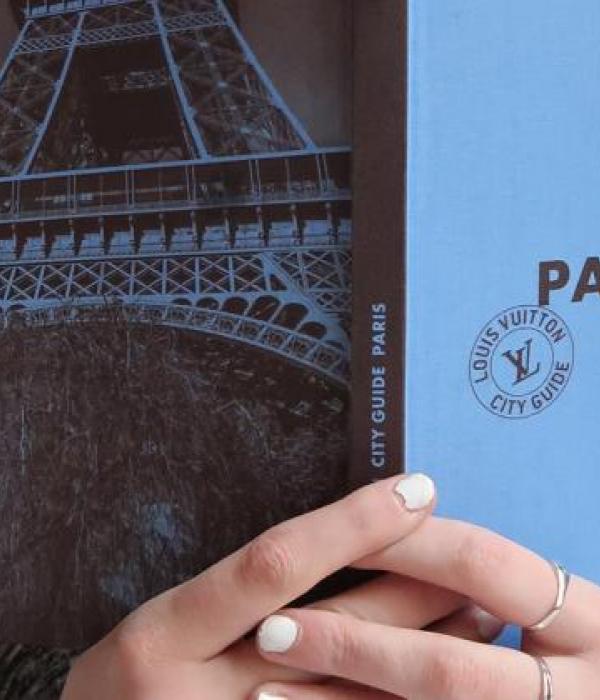 Hotel de Lille is displayed in the Louis Vuitton city guide
Categories : Hotel, published on : 11/5/17
Since 1998, the Louis Vuitton city guide lists a selection of specialized addresses chosen with originality and personality.
In the brand's spirit already turned towards travel – Louis Vuitton was originally a travel case maker – the Louis Vuitton city guide offers today real wanders through the biggest cities in the world to discover them as if you were living in it. From palaces to small charming hotels, hidden cafés to awarded restaurants, antiques dealers to museums, nothing is left aside by its independent writers used to meticulously decipher the great cities and their secrets.
Hôtel de la rue de Lille, writers den
A perfumed candle, a Sagan picture, a smooth jazz music: all sounds right in this hotel renovated in 2015. From the vaulted cellar used to serve breakfast to the in-room tablet, through the mini inner-yard, the Clarins products in the bathrooms and tailor-made ideas like those jogging itineraries and treasure hunts for family discovery walks through the city. There, even the small spaces succeed in being welcoming in contemporary décor without overdoing it. Each room is dedicated to illustrious figure who lived in the neighborhood, creating a video, sound and digital program about him. The Sagan room displays an antique hunted treasure that belonged to the writer: her typewriter. Space and charm from the Modiano suite are nested under the roof.
Thus, it's not surprising the Hôtel de Lille is quoted in the new edition of the guide. Indeed, the article depicts the design and historic aspects of the hotel and doesn't forget the place is ideal for cocooning moments