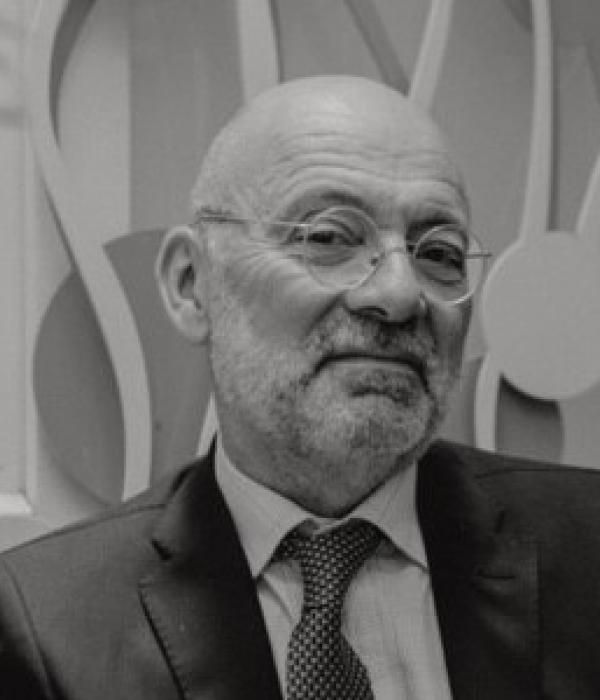 Interview of Philippe Daucet, Manager of the Hôtel de Lille
Categories : Hotel, published on : 10/4/22
Philippe Daucet, Manager of the Hôtel de Lille: "Making memories & creating happiness".
No mention of the Hôtel de Lille would be complete without a major tip of the hat to Philippe Daucet, the establishment's manager. A true conductor of the orchestra that is this place, he is also its soul. However, a career in the hotel industry was not his initial goal, although that certainly hasn't prevented him from embracing this calling with passion. A rich personality with an interesting past, he happily places all his energy and talent at the service of his guests.
An unusual journey
With his baccalaureate in hand, Philippe Daucet left his native Dordogne to conquer the capital. Passionate about textiles and the possibilities inherent in materials - his mother was a stylist who constantly sketched designs in her studio - he enrolled at the École Supérieure des Industries du Vêtement. To complete his apprenticeship, he finished his studies by taking a business course. Ever since his first encounter with Paris, he has retained the wonder he feels in exploring the City of Light and finding all its hidden riches. A lover of earthenware, silverware, painting, sculptures and other objects of beauty, he began running auction rooms, discovered another world and invested his funds in the purchase of works of art and antique items.
Having finished his studies, in 1993 he bought Maison Toussaint, a company specialising in bespoke handcrafted lampshades, and one which has a history stretching back to 1822. One of his first actions was to register it as an Entreprises du Patrimoine Vivant (Living Heritage Company). This venture gave Philippe his first contacts in the hotel industry (Royal Monceau, Meurice, Raphael and others), as well as with certain big names in décor and interior design, including Philippe Starck, Hervé van den Straeten, Hubert Le Gall, Bruno Moinard and Julie Prisca, with whom he developed several furniture and lighting projects.
A new challenge
Fascinated by this very creative environment, Philippe Daucet set himself a new challenge by taking on the role of manager of the Hôtel de Lille, a small establishment in the 7th arrondissement of Paris, a district he appreciates and where he feels at home. That was in 2014. What was the appeal for Philippe of this hotel? The close cooperation of its teams, the meticulousness of its organisation, and the luxury without ostentation that denotes a particular vision of hospitality. His idea was to immediately transform this 2-star hotel into a charming little 4-star and make this place and its 15 rooms (each of which is linked to a creative great of yesteryear) an oasis of peace in the heart of Saint Germain des Près. Here, each space, each room, tells its own story and invites you to relax.
The pleasure of pleasing
There's no doubt that Philippe Daucet loves the outcomes created by chance encounters. Sharing and expressing his values is what drives him. His concept of hospitality was inspired by his childhood. He remembers with fondness the family occasions that would bring together his siblings, cousins ​​and friends. It's a feeling that he tries to recreate at the Hôtel de Lille, a place that he wants, above all, to be a welcoming home from home. "Being manager of this establishment is only a title, what matters above all is the story that is being written". Epicurean, curious, modest, attentive and a creator of connections, expressing and sharing his values with his team is fundamental for him. It could even be regarded as his key to success because Philippe delights in offering his guests a pleasant, unique and unusual hospitality experience.
A talent for creating connections
Moreover, this vision is not bounded by the walls of his hotel. In love with his district and its history, as well as with Paris as a whole, Philippe Daucet takes pleasure in guiding his guests off the beaten track and introducing them to his favourite places. "No one needs our recommendation to visit the Eiffel Tower, but we can guide our guests towards lesser-known corners of the city and tell them about typical markets, delicatessens, antique dealers, booksellers and bookbinders, charming little restaurants… the list is long. That's what makes the difference and what nourishes me." Those who stay at the hotel are much more than guests, some become friends. They want thoughtful recommendations, the unusual, even the bespoke sometimes. "In this job, we are like the theatre; permanent but always offering something different to those who visit. Someone who arrives with a backpack does not necessarily have the same expectations as someone arriving with a Prada suitcase. But for each, we are here to help them create unforgettable memories and moments of happiness."

Colombe de la Taille
Favourite addresses:
Furniture and lighting
• Galerie Bruno Moinard éditions: 31 Rue Jacob 75006 Paris
• Galerie Charles Zana: 13 Rue de Seine 75006 Paris
Eyewear and accessories
• Hervé Domar: 48 Rue Dauphine 75006 Paris
Antiques, bookbinding
• Bruno de Rambures: 46 Rue de Verneuil 75007 Paris
• AJB Reliure: 48 Rue de Verneuil 75007 Paris
Restaurants
• El Fogone: 38 Rue de Verneuil 75007 Paris
• Eclipses: 27/29 Rue de Beaune 75007 Paris