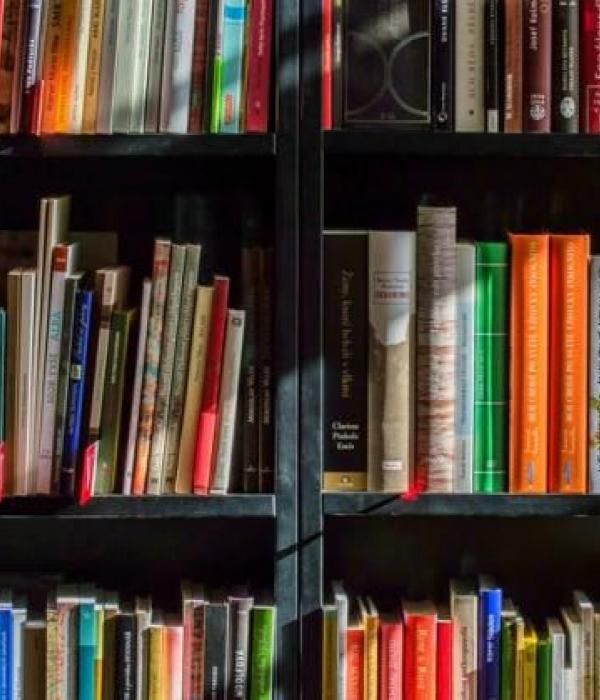 Meeting with 7L Bookstore
Categories : Shopping, published on : 11/10/17
We cannot say that The Hotel de Lille is the typical neighbor. Contrary to the capital custom, the hotel goes eagerly to meet its neighbors, learn about them and make them known. Today, it meets the 7L bookstore, located 7 Lille Street, specialized in design and art books. Hervé Le Masson, one of the founding members answers our questions:
When did the bookstore open and who are its founders?
Catherine Kujawski and I (Hervé Le Masson) had opened the 7L bookstore on December 7th 1999. She was created under Karl Lagarfeld's impetus who wanted to dedicate a place especially to the arts who inspire him and passionate him. 7L is specialized in art books and photography, design, decorative art, architecture, fashion, landscaping and some literature. We make our selection based on our tastes, the finds of mister Lagarfeld and the current exhibitions of Paris.
Who comes to this bookstore?
A specialist clientele and of collector, people interested by arts, especially design. At the moment we sell "reasoned" catalogues (collection of all the work from an artist) of three very famous designers quoted on art market Charlotte Perriand, Jean Prouvé et Jean Rovère. They are important coffee table books that collectors like to read to see all the furniture they have in their home.
French clientele is also artist, architect, interior designer, scenographer, fashion and stylist, (Saint-Laurent and Chanel teams are neighbors). In short, our clients come at us for inspiration and beautiful images to stimulate them in their artistic research.
Foreign clientele comes from United States, Brazil, Italy, Liban and the Persian Gulf. Its main interest is in French contemporary interior design, the reference in the domain around the world.
You've worked in the Paris 7th for many years now, are there any places, shops, monuments that you like, that still surprise you and that you would recommend to those who wouldn't know them?
To start, I'll present our colleagues from other bookstores whose work is complementary to ours. L'écume des pages, on Saint-Germain boulevard is a beautiful general bookstore with filled shelves and dynamic teams. We send our clients there when they are looking for literature and travel guides. Closest to what we do, we often recommend the Françoise de Nobele bookstore, a true curiosity office, which offers rare books.
Apart from bookstores, the neighborhood is filled with art galleries. We especially appreciate Mougin Gallery, who exhibits the ingenious sculpted furniture from André Dubreuil or ALB Antiques from Antoine Brocardo, always displaying a variety of refined objects, unique et original.
Finally, I like to walk through Paris, it's the only way to visit and discover the city. Thanks to those walks, I came upon a new fascinating place, Castel Béranger, un very beautiful property created by hector Guimard now open to visits.
Librairie 7L
7 rue de Lille
75007 Paris
Tel : 01 42 92 03 58
www.librairie7L.com