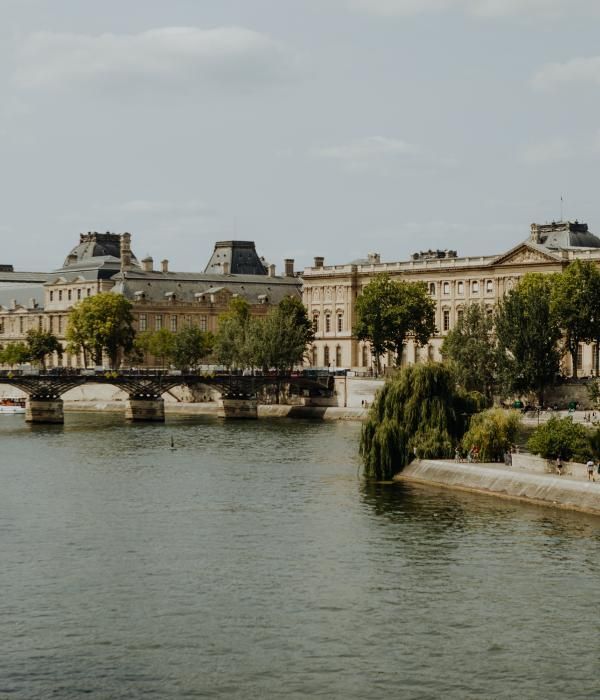 Summer in Paris is a party with Hôtel de Lille
Categories : In the neighborhood, published on : 7/12/23
Exhibitions, candlelit concerts, festivals and open-air cinemas, the Hôtel de Lille offers a selection of our very Parisian summer moments.
CANDLELIGHT CONCERTS
A multitude of candlelit concerts performed live by musicians enchant Paris in its most emblematic venues. This summer, book your candlelight concert here
CINÉMA SUR LE TOIT X SOFILM AU BAR À BULLES, FREE OPEN-AIR CINEMA ALL SUMMER LONG
Fancy an open-air cinema in a surprising location? Head to the Bar à Bulles, on the roof of the Machine du Moulin Rouge, for an unusual screening, every Wednesday from July 12 to August 30, 2023. Cinéma sur le Toit x Sofilm is your chance to catch a free film in one of Paris's most confidential locations!
NAPLES À PARIS EXHIBITION AT THE MUSÉE DU LOUVRE
From June 7, 2023 to January 8, 2024, the Musée du Louvre will be hosting some sixty masterpieces from the collections of the Capodimonte Museum in Naples, as part of a partnership between the two institutions. These works will be exhibited alongside the Italian collections of the Musée du Louvre.
MANET / DEGAS AT THE MUSÉE D'ORSAY
Édouard Manet and Edgar Degas, two great artists with opposing styles, are honored at the Musée d'Orsay, in an exhibition running from March 28 to July 23, 2023.
CATHERINE DENEUVE RIVE DROITE, RIVE GAUCHE: A TRIBUTE EXHIBITION AT GALERIE DE L'INSTANT
One of France's leading actresses, Catherine Deneuve is the star of a photo exhibition at the Galerie de l'Instant, from June 22 to October 1, 2023.
No surprise, then, that the Galerie de l'Instant is devoting an exhibition to her from June 22 to October 1, 2023. The photo retrospective lets us relive the great moments in the actress's life, from her film debut with her sister Françoise, to her most recent newsreels.
FREE OPEN-AIR CINEMA AT THE MUSÉE DU QUAI BRANLY SPECIAL STUDIO GHIBLI FILM PROGRAM
Attention lovers of Studio Ghibli animated films! This summer, from July 13 to August 20, 2023, the Musée du Quai Branly is offering free outdoor cinema screenings as part of Jardin d'été. Enjoy Japanese creations in front of the Eiffel Tower.
LES ÉTÉS DU LOUVRE, THE OPEN-AIR ART FESTIVAL BETWEEN THE PYRAMID AND THE TUILERIES
This summer, take advantage of the Musée du Louvre's new open-air festival to discover exceptional artistic performances, between the Louvre Pyramid and the Tuileries Gardens, from June 21 to July 20, 2023.
Pol Taburet
OPERA III: ZOO "The Day of Heaven and Hell
OPERA III: ZOO "The Day of Heaven and Hell" is Pol Taburet's first institutional monographic exhibition. The artist presents paintings and explores new media such as sculpture and installation. The works, many of which are new, create an itinerary that unfolds from scene to scene throughout the Lafayette Anticipations Foundation.
THE DIOR GALLERY: A NEW EXHIBITION SPACE AT THE COUTURE HOUSE'S HISTORIC ADDRESS
The Galerie Dior is the place to be for fashion lovers in Paris. Located in the historic mansion at 30 Montaigne, it invites visitors to plunge into the heart of the fabulous universe of the House of Christian Dior. Between heritage(s) and reinvention, discover the new exhibition itinerary of this cultural showcase, through a succession of immersive scenographies brought together in this veritable little museum.
A not-to-be-missed stopover for fashion enthusiasts.
Colombe de la Taille