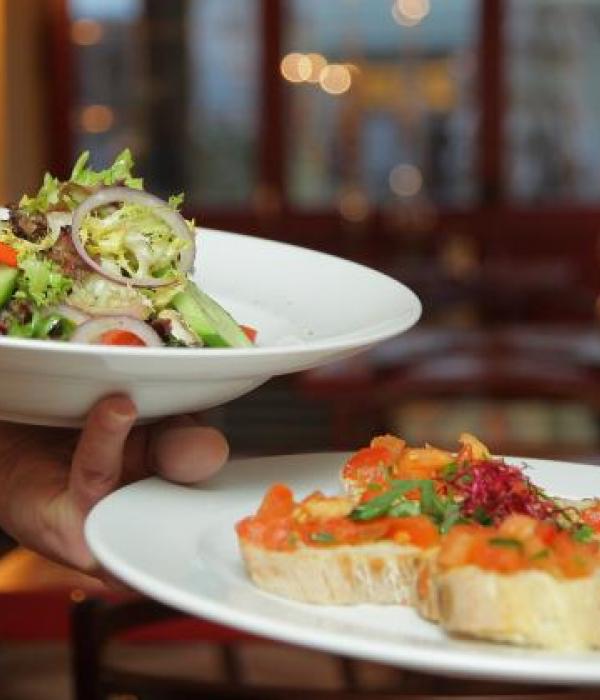 Hôtel de Lille, tasteful hotel
Categories : Gastronomy, published on : 2/1/18
After chocolate-flavored escapades, Hôtel de Lille goes out tasty curiosity hunting in the Paris 7th. Follow the guide.
Papa sapiens
In the beginning, there were only earth and the sky. Then earth got filled with men and women, who, to persue their existence of graciousness and elegance, developped the art of gastronomy. Direct descendants of those plate esthetes, Papa Sapiens carries on this quest of taste and the research of refinement in its three Parisian lair. The one of the 7th, 32 Bourgogne street, uncommon delicatessen shop, offers simple but essential products from the best French producers. Olives, seafood, pastry or cooked meats, a true Ali Baba's cave full of subtil flavors and authentic products. To discover for a quick lunch or a foody present.
Papa Sapiens
32 de Bourgogne
75007 Paris

La cave des Climats
In Verneuil street hides a mysterious cave, which, from a cave only bears the name because the place, altogether welcoming, spreads out the merry aroma of great wine and good mood of those who drink it. Equally wine bar and tapas bar, la Cave des Climats created by former associates of the Climats restaurant a few meters away, offers to accompagny a carefully selected wine glass assortiment of products selected with love. In an relaxed but authentic scenery, it's an ideal place to meet between friends or colleagues. To discover urgently.
La cave des Climats
35 rue de Verneuil
75007 Paris
L'Epicerie jeune Homme
A Young man behind a counter in Bourgogne street, a determined and self-assured taste, like great houses and a curiosity den is the first step to describe the elegant delicatessen shop Jeune Homme. This young man, Nicolas Fortchantre, grand-son of Gaston Lenôtre (pastry chef) and gastronomy esthete, selects with the attention of a foody dandy, fond of subtility and refinement, products to savour daily for a life of good taste. Revered by the best, the wines, condiments, little terrine, jams and honey pots are the ideal for presents to future hosts or simply yourself. Salted or sweet temptations are terribles for those who didn't see this gourmet trap closing up.
L'Epicerie Jeune Homme
17 rue de Bourgogne
75007 Paris